"It takes an army of talented and creative people to execute a successful restaurant."
Callista Wengler of Paragary Restaurant Group
Callista Wengler was right, it does take an army of creative geniuses to make a restaurant work, but many people who are new to the restaurant business don't know that this army includes at least a few brilliant designers and marketers, usually borrowed from a restaurant branding agency.
Because knowing how to attract more customer to your business is very different to knowing how to cook great food.
Before your clients taste your food, they see your logo. Or the sign above your front door. Or your online or offline ad.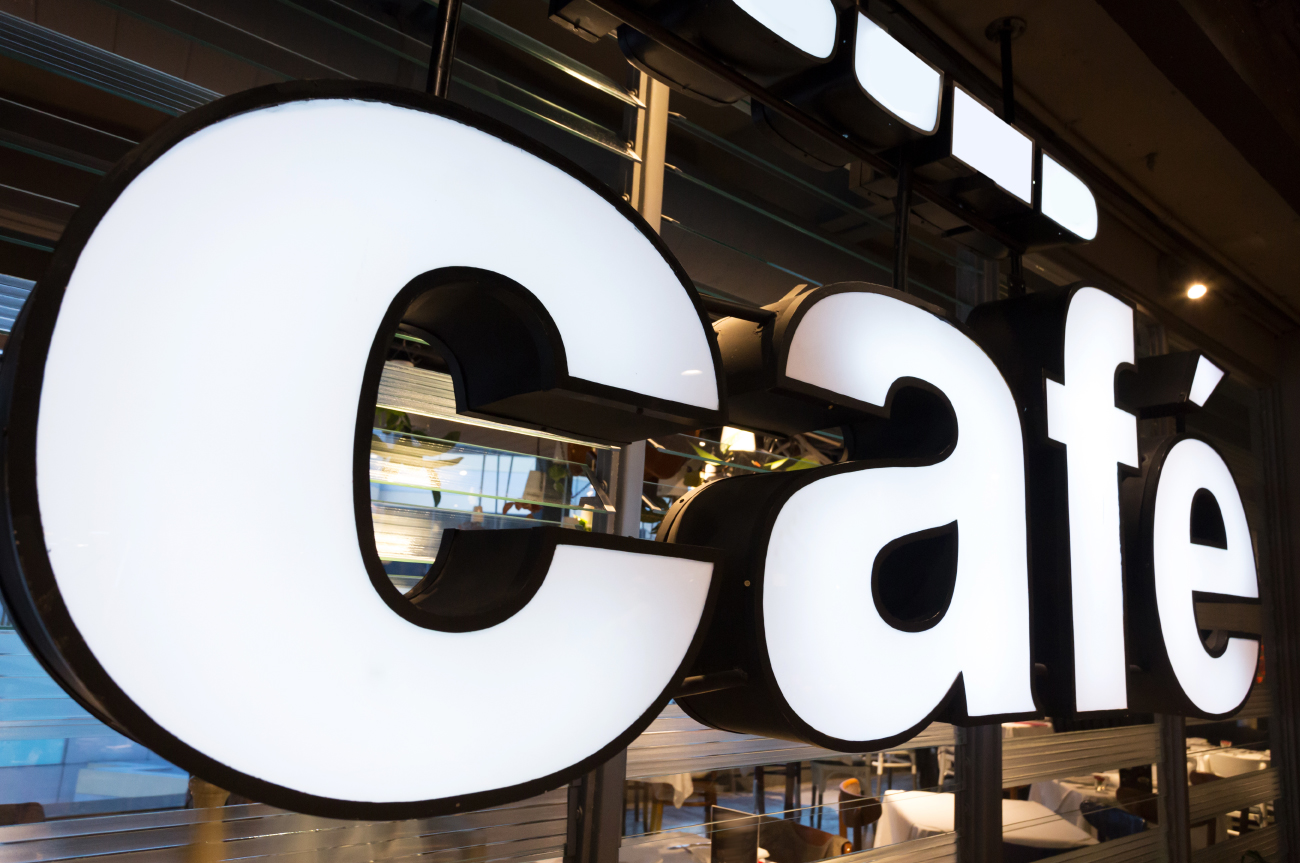 And they already know if they want to taste your food or not.
Branding and design are extremely important for your restaurant business, so after you're done creating a menu, focus all your energy in presenting your business the right way.
In USA alone, the restaurant industry is worth about $800 billion, and the figures show it will only go up from here. How is it that the restaurant industry has become to be worth so much? Because of all of the customers who keep coming back. One may ask, 'How do they keep their customers coming back?' Well it's rather simple — marketing to them. Applebee's spends nearly $165 million every year in visual marketing. You read that right — $165 million. That's how important marketing is.
Still, how to get customers in the restaurant is one of the most asked questions from restaurant owners. In fact, according to recent studies by Professor Dr. Parsa 59% of hospitality facilities fail within 3 years, which is even more heartbreaking than it initially sounds if you consider all the legal requirements, financial investments and other business-related issues a restaurant owner must face before they even start work.
This is why, even if you think food alone would do it, getting branding and marketing right is essential for your success, and it starts with design.
A strong restaurant branding includes its interior, all design elements that you use for any purpose (logo, colors, fonts), staff uniforms, online presence, the look of your menu and even the music play and the way you plate the food. Here's how to get customers in restaurant by letting your design define your business and speak to your target audience:
High-end restaurants that offer fine dining often choose light, natural colors and elegant fonts. Their design is meant to create the illusion of abundance, even if the space fits a few tables and the portions are minimalistic. This is why food is served on big plates, the table cloths are white, the lighting is cozy and welcoming.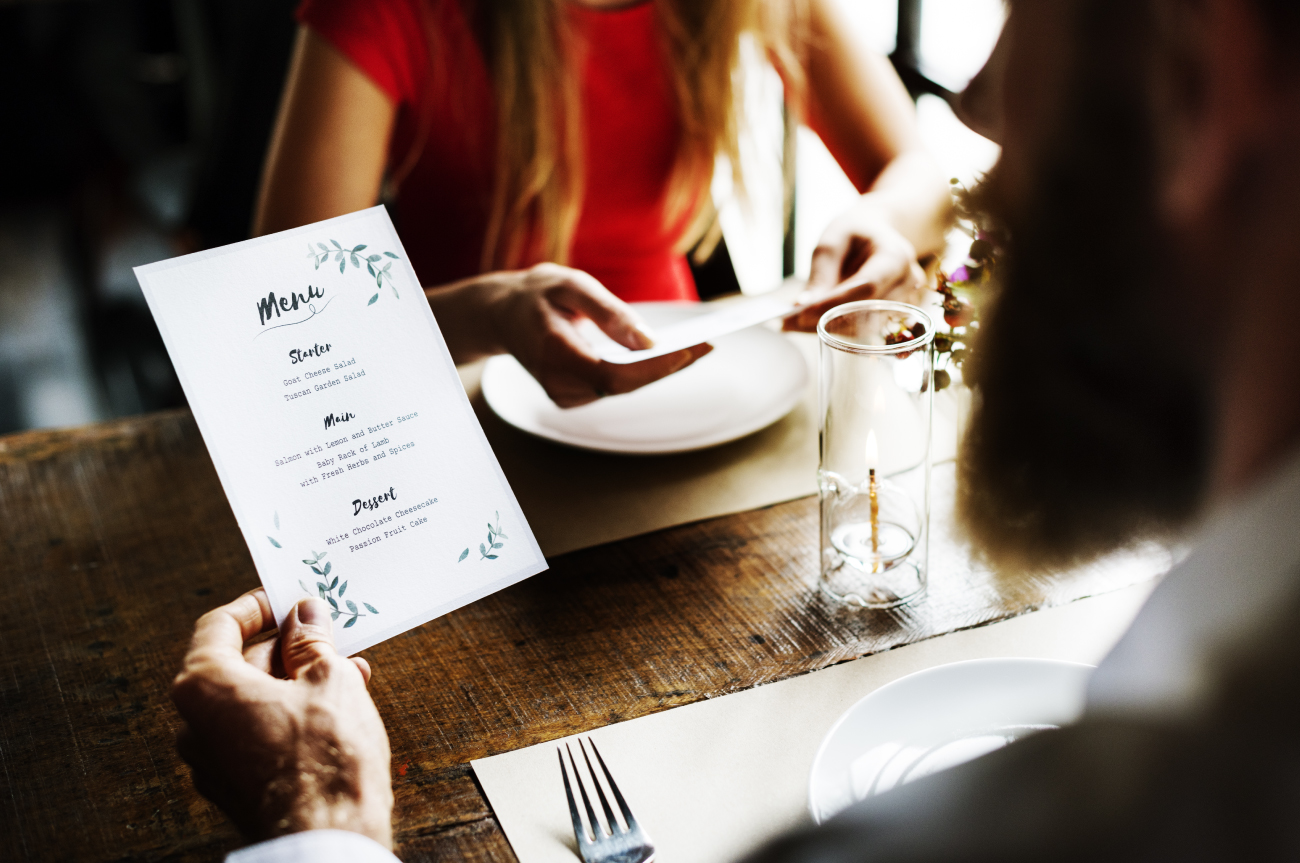 A modern restaurant with an eclectic menu would go for bold colors, geometric shapes, clean lines. Interior-wise, you'd see more metal than wood; more hard surfaces than textile and probably brighter lights.
A pub or a burger-bar should be all about simplicity and coziness. Your visitors would expect a mostly wooden interior, maybe a fire-place or at least soft, yellow-is lighting. Marketing designs focus on displaying mouth-watering food over anything else — and that's exactly what your ideal client wants to see.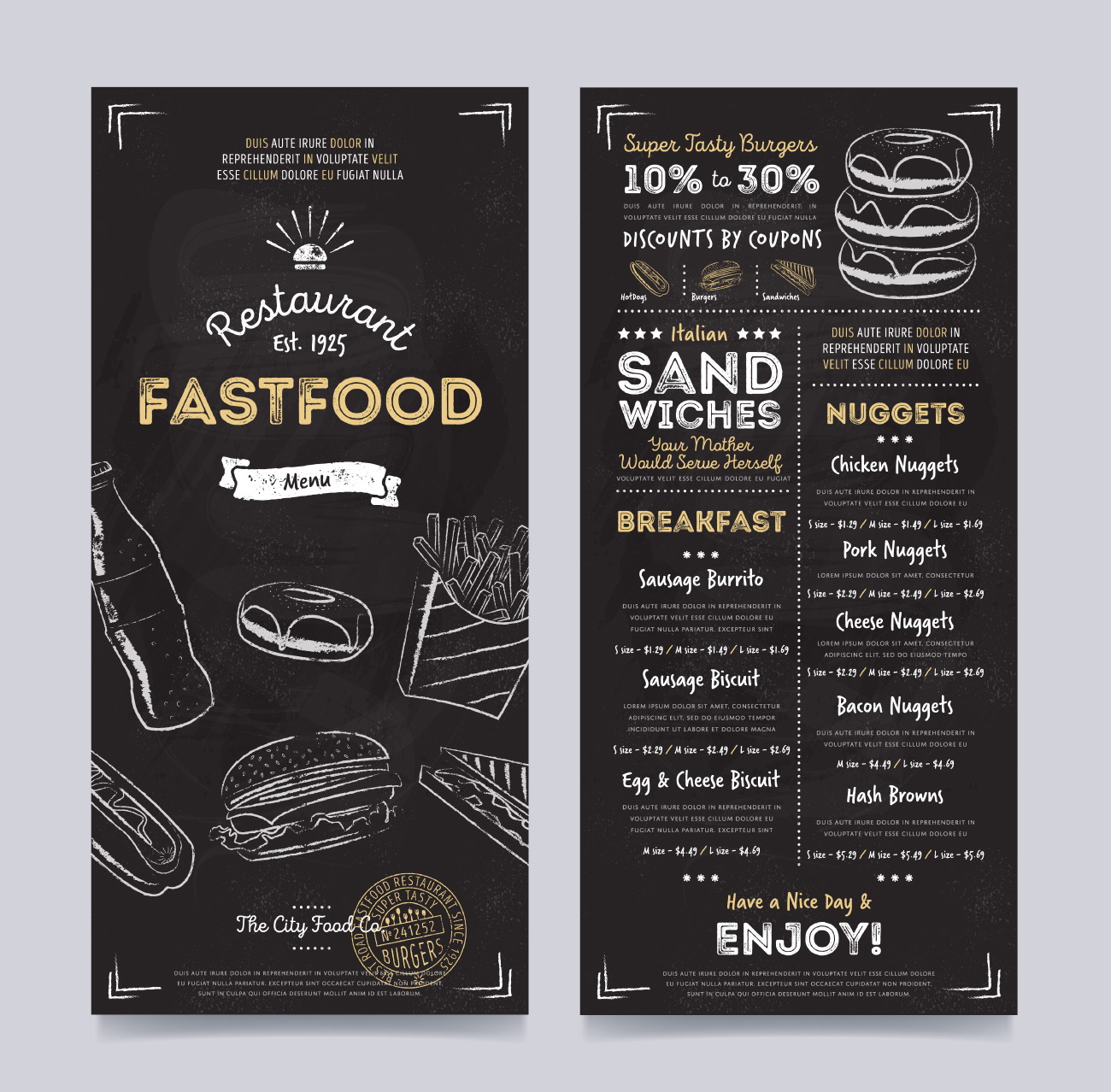 Some of the restaurant design trends we'll see in 2019 include minimalistic approach, more plants and green spaces, retro finishes as well as going for the popular hygge (or cozy) atmosphere.
Restaurant branding heads in the same direction: we notice decluttering of the marketing message, authentic approach in delivering information (especially enhanced by communicating with clients on social media and review-based platforms) and inclinations towards using design for story-telling purposes.
Of course, it is worth mentioning that while some new restaurant owners don't pay enough attention to branding and marketing, others pay too much.
One of the most common mistakes new business owners make is not getting help from a restaurant branding agency to ensure they achieve the results they want — i.e. being fully booked for weeks ahead — it can become a little overwhelming, even for the experienced business owner. Branding agencies take away this stress, allowing for the business owner run their business successfully.
It's easy for a business owner to make mistakes, amateur or not. The best way to move past these mistakes is to be understanding of one's errors and move forward in a positive note, like considering a client's reaction to a branding decision or absorbing constructive criticism.
Online marketing for restaurants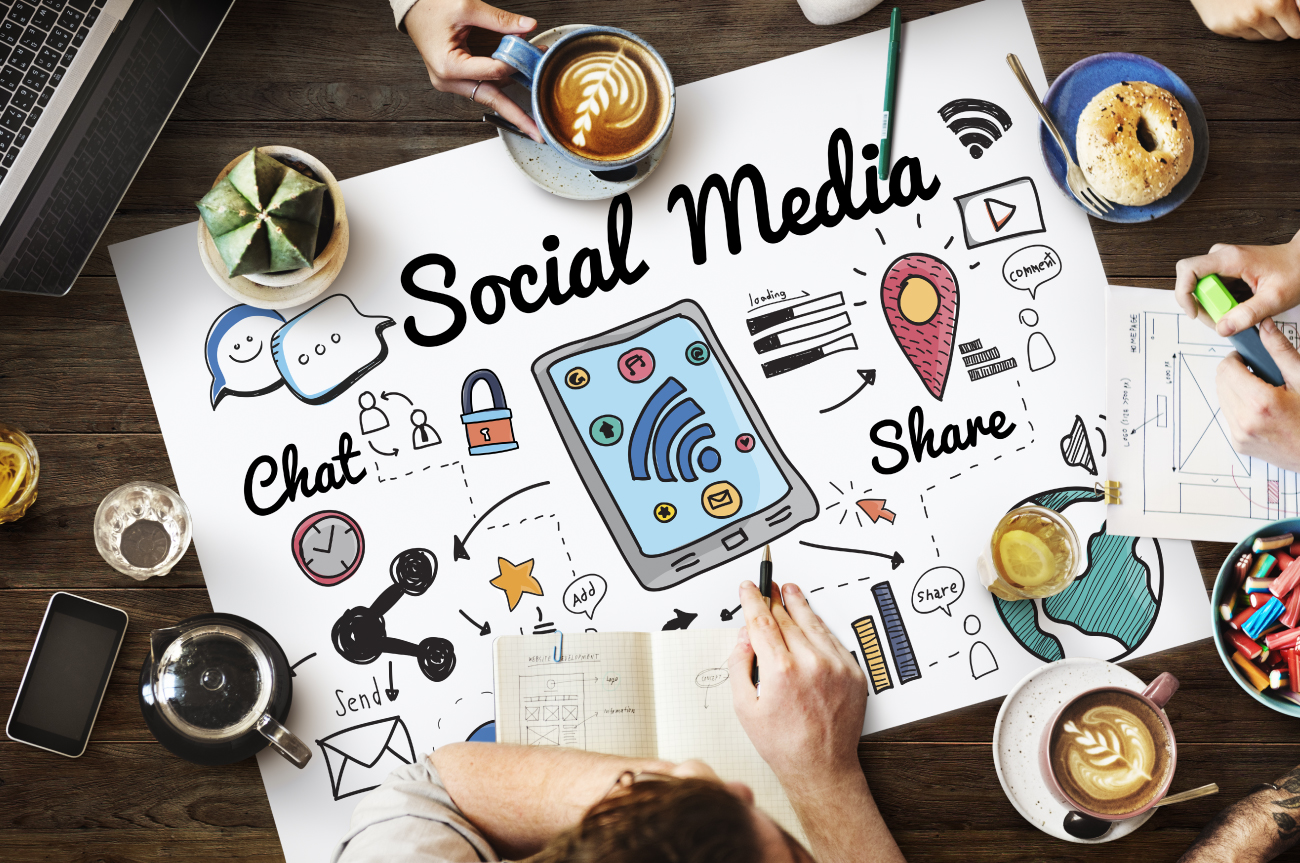 Another problem is the business owners' lack of marketing know-how. The rules of the game have changed — a good location and delicious food will help, but will not fill the space as fast as you need it to fill in order for you to afford to keep the quality of your services as high as you want.
These days, it's all about online marketing and how you use it to promote your ideas, be it events, theme nights, promotions and more. Your social media outreach as well as claiming your Googlel listings and adopting an effective online reputation management strategy are all keys to your prosperity.
You're in an industry where constant communication with your clients and potential clients is essential, so no matter how busy, always make sure that you reach out through social media channels continuously and consistently; and that you give enough information about your offerings and don't leave prospects confused about when something is happening, what is happening exactly and what it'll cost them.
Attracting More Customers: How to successfully grow your restaurant business.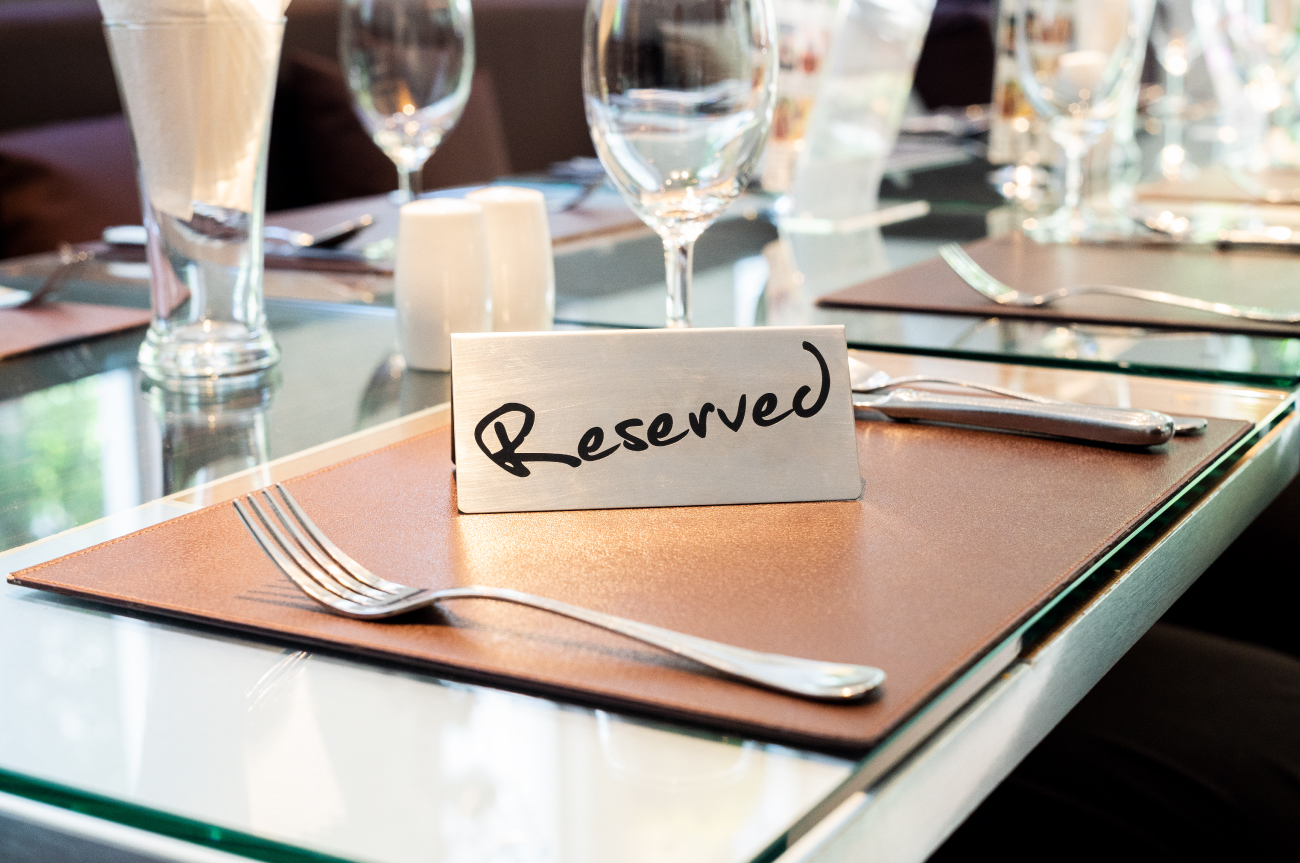 There are many approaches to successfully marketing your restaurant both online and offline, but for the purpose of this article, we'll focus mainly on design and brand voice and give you examples of how you can use these to speak to your ideal client and get them to make a reservation.
Go local. Very local. The next big thing in online marketing is expected to be micro-geotargeting, which allows you to target people not just by a country or a city, but by neighborhood and even by exact current location. Design-wise, this translates into using the local design elements of where you are in your branding and marketing. Not only will you become locals' favorite place, you'll also be able to communicate your location immediately through visual clues.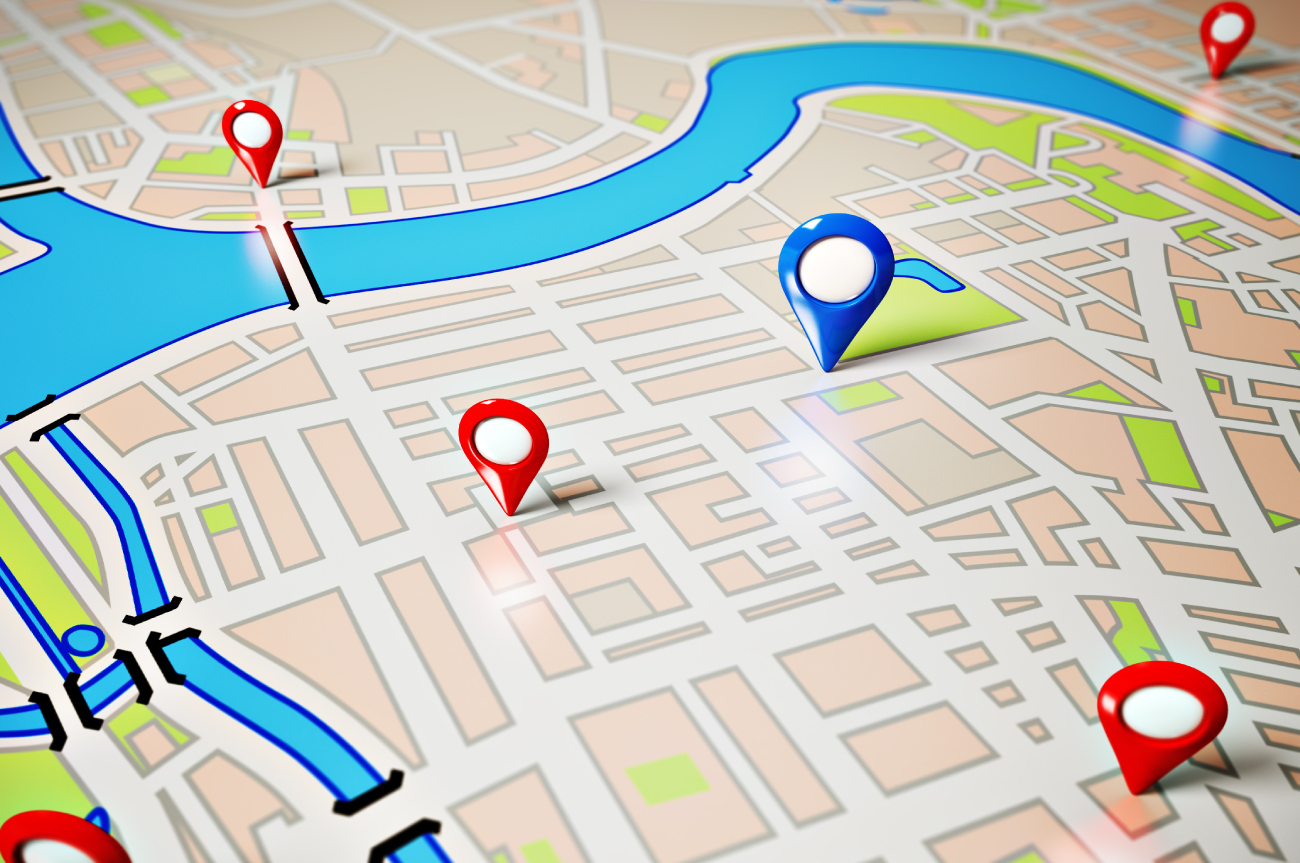 Make the best of your logo. A good logo is, first of all, memorable. And if people remember
you, sooner or later they'll be like "Hey, you want to go check out that new place?" Another great thing about a professionally designed logo is that it helps you stand out from the competition and positions as a detailed-oriented business owner, which is extremely useful in the restaurant business (and on a conscious or subconscious level, people know that!)
Use a lot of images of your food. True, a tactic that everyone use, but they use it because it works. Investing in a professional photographer or at least in image retouching is a great way to stand out online and make people drool over what you have to offer.
Make the best of your website. Did you know that it takes people 0.2 seconds to decide whether they'll stay on your website or not? Yes, content, functionalities and user experience are extremely important about a website, but in those 0.2 seconds, it's all about the design. Web design trends in the restaurant business are also developing to provide you with better options to feature your brand: more and more often, we'll see hamburger menus that are more convenient for mobile device browsing; the use of live photos; bold fonts on monochromatic backgrounds; parallax scrolling, which is essentially a visual effect that makes scrolling a website more user friendly and more. Not all trends will work for all types of restaurants, but at the same time keeping your website up to date and visually appealing can do wonders for attracting new clients, so we recommend you always hire a professional with experience in the restaurant industry to create your web design.
Other than attracting more visitors — or if you're already working at full capacity (good for you!) — a way for you to increase profits is to increase the average check in your restaurant. There are a few different ways to make that happen, including raising your prices (make sure you provide extra value in exchange for that!), updating your menu so that a person is always tempted to order more, as well as offering a wide variety of drinks. Relating this to our design discussion, being impeccable in your graphic, web and interior design will increase your perceived value and allow you to charge more; plus a design expert could help you create a menu that tempts your visitors to try more of your dishes.
One of the key metrics to look at when managing a restaurant is cost per acquisition of a new client and the right design can help you decrease that by presenting you in an authentic, visually appealing way and setting up the correct expectations.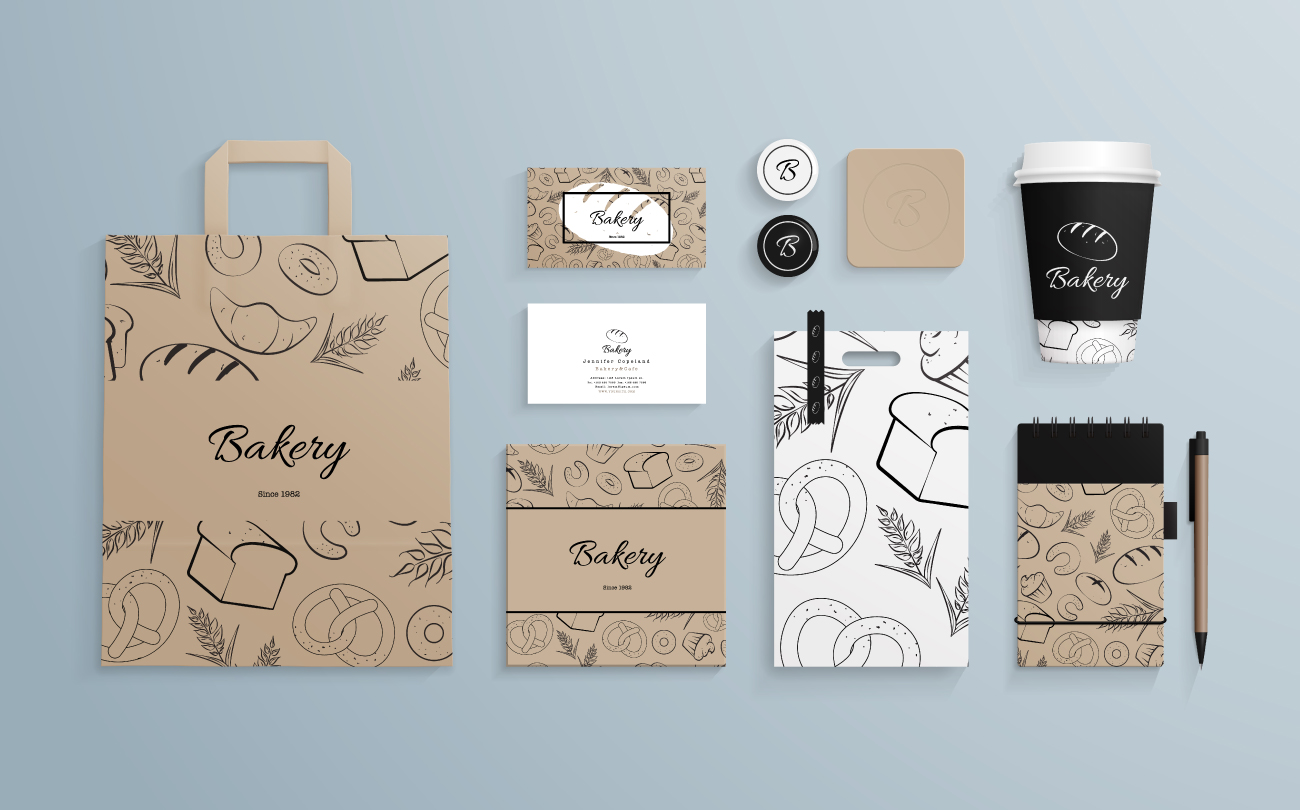 All and all, whether you're just starting out or you've been around for a while but aren't seeing the restaurant business growth you'd like to see, working with a restaurant branding agency is always a good idea. You're great at what you do — maybe you're an excellent chef or passionate about food; maybe you're an expert in the hospitality industry — and specialists in online marketing for restaurants are great at what they do: helping you generate profit so you can not only keep going, but also expand in whatever way you want and never again have to Google "how to get customers in restaurant". Because we don't know about everyone, but we're not fans of cooking — so from our perspective, the more amazing restaurants, the better.