Do you indulge in social media? What about your best friend? Or your mom and dad? You probably answered yes to all of these questions and that's why marketing on social media is such an important aspect of a successful business. Social media marketing allows you to reach individuals on a regular basis without either one of you having to physically go out of your way. What's better than marketing your brand from your couch? – Nothing.
Like all other marketing platforms, social media marketing can be somewhat complex, but so beneficial. There are lots of things to consider when bringing your business to the social media world.
With the social media atmosphere constantly changing, you have to regularly adjust your social media marketing strategy in order to be in line with what is most affective for your business. If you haven't already this year, now's the time to review your social media marketing approach and find out what works best for you and your business. 
Here are the top 5 social media marketing trends from 2018 and how they will benefit your business in 2019.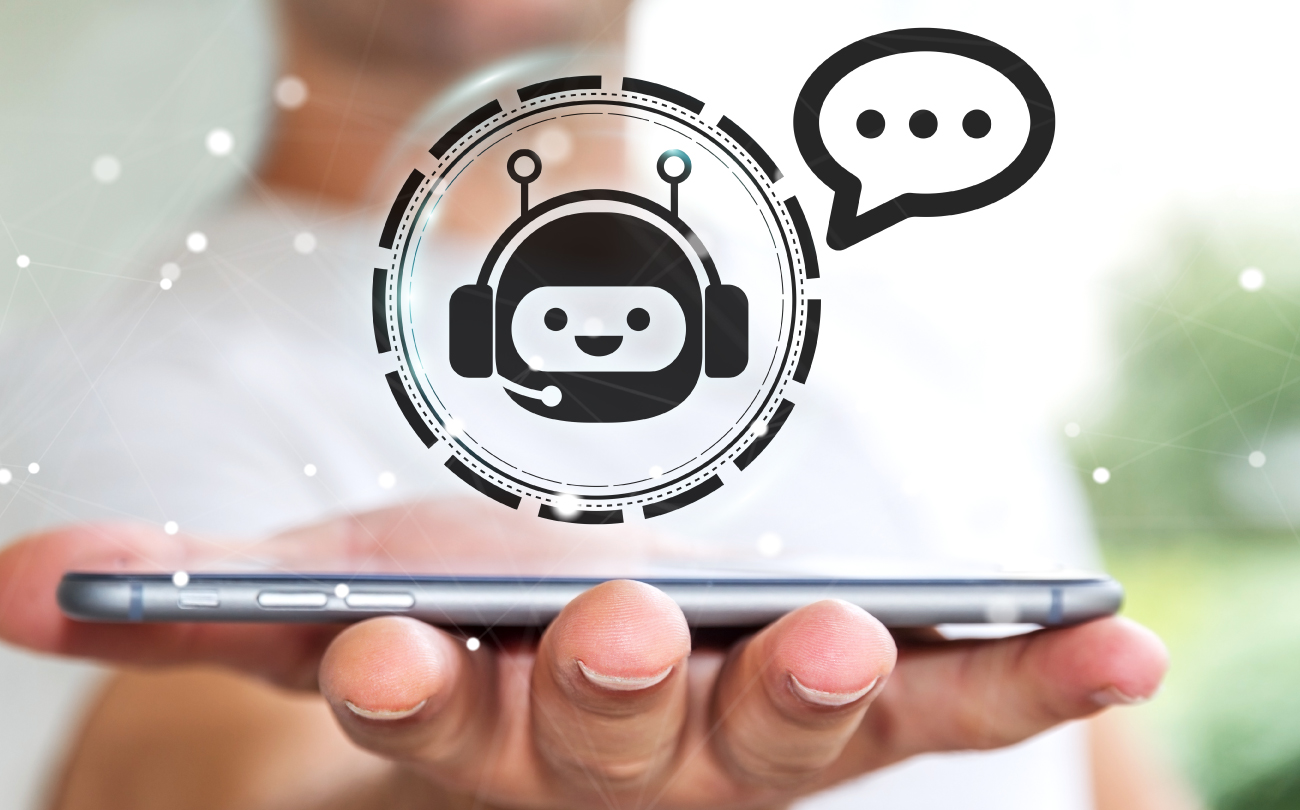 Have you ever clicked on a Facebook page and instantly a message pops up asking how it can help you? That message came from a chatbot. A chatbot is a program that you can use on your website or social media in order to automatically interact with your webpage visitors. And guess what—Facebook and Twitter offer this option totally for FREE!
Chatbots can be encoded with responses as generic or detailed as you'd like, depending on how you would want them to interact with your customers. You can program them to greet an individual as soon as he or she clicks on your social media page, they can answer questions, or you can set them up to where they interact with the client until the chatbot knows exactly who or where the person needs to be redirected to, making the interaction time-efficient for both the customer and your business.
Not only are chatbots good at deciphering a customer's needs, but they are available at every hour of any day. It's impossible to be available 24 hours in a day—you have to sleep at some point. Sometimes urgent things come up with customers and that's why a chatbot is so useful! Even when you can't be there, they can.
Most importantly, chatbots are capable of making things more convenient for both you and your clients. According to a survey performed by Interactions in November of 2018, 67% of Millennials prefer to text or type compared to talk. A chatbot makes it simple for those who don't want to call the customer service line to use an alternative automated service chatbot option to help with their issue. This way the customer can find what he needs without ever having to put the phone to his ear.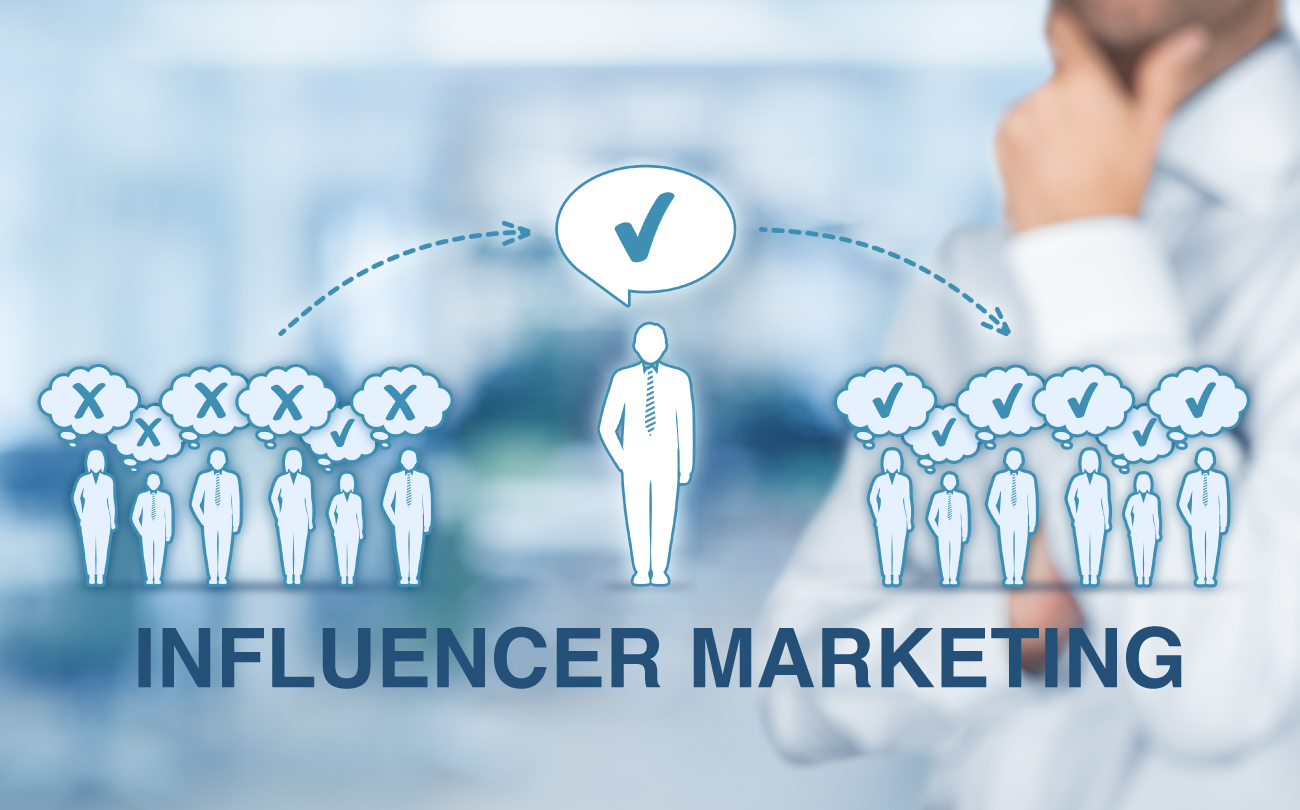 DJ Khaled trying to get you to chew Stride Gum, Rob Gronkowski telling you to use Tide Pods for your laundry, or Jonah Hill and Adam Levine showing you how great VR is; these are all examples of influencer marketing. Though, influencer marketing isn't only limited to famous people trying to sell you things, it can also be a business being inclusive by challenging stereotypes and being diverse or companies collaborating with one another in order to boost their brand.
An influencer also doesn't have to be a celebrity; an influencer is exactly what the name describes—someone who is influential. It can be more than one person, perhaps a culture, a gender, a race; any one collection of people that may make your audience feel inspired or influenced by this group's appearance.
Influencer marketing runs on inspiration and trust. Research by Izea shows that people who are inspired by an advertisement are 40% more apt to make a purchase after seeing the ad and 60% more apt to purchase if it's recommended by an influential person and/or group.
The benefit of using influencer marketing for your business is so that your audience will instantly recognize the face of your product, this way you are gaining access to your influencer's followers and already-built community.
This can be profitable to both the influencer and the business and that's why it is such an advantageous way of marketing. The bigger the influence, the more of a response the business will see, while also allowing for the influencer to gain a bigger following.
Video marketing is another great way to up your brand awareness. With shortened attention spans due to the advancement in technology, people don't always want to read about something; instead, they would prefer to watch a video.
Through a video, it's possible to show more personality than it is through a photo or written post. People don't just want to know your product, but they also want to know you! This is the perfect way to give them an idea of who you are as a person. Not only that, video marketing also makes it possible for you to build a trustworthy relationship with you clients. People thrive on personal connections and when you reveal yourself to your customers and they see that you are a genuine person, they are more apt to look into your product.
Clarity is also very important when it comes to gaining customer trust. You want your audience to understand exactly what your services provide or how your product works; videos can make this so much easier. Rather than writing in long-form who you are as a company and what you have to offer, why not just tell them with your own voice? Make it a memorable interaction by explaining through video what your business consists of and why they should care.
Giving your audience a variety of material to look at is a very beneficial aspect of a business. You don't want your page to look monotonous with it only having articles or photos posted; you want to give your customers something more and you can do that with posting a video about your product or about yourself and your business, which is visually appealing.
4. AI and Customer Service
Just like social media has come to be an integral part of the interactive world, Artificial Intelligence is becoming an integral part of enhancing digital marketing success for businesses.
Artificial Intelligence is able to analyze customer traffic and data from your social media webpages in order to depict what works best for your business. AI has the capability of identifying trending topics and understanding your customer's behavior.
Not only that, Artificial Intelligence is built to help you solve potential problems. AI is capable of analyzing customer reviews or comments in order to decipher what is working for a product and what isn't. With the ability to recognize positive and negative feedback, AI can help your business adapt quickly. When it comes to customer responses, AI is used for chatbots and with a chatbot you can have quicker response times and someone available at every hour of the day.
It's important to start using AI for customer interactions because it is becoming so prominent in the business world and it ultimately keeps clients happy by avoiding any wait times. When an issue becomes too complex for Artificial Intelligence to handle, the AI knows to pass it on to a human being, but in the mean-time, your customer is satisfied and your time can be devoted to other aspects of your business.
Live videos as a part of video marketing strategy is becoming very popular in the world of social media. Whenever you get that notification at the top of your screen that so-and-so person posted a live video, how often do you click on the video—even if to just get the notification to go away? Probably all the time!
Nidhi Dave writes that people are 3x more apt to watch a live video compared to a pre-recorded video. Most platforms notify your followers that a live video has been posted, which ultimately creates more traffic for your business. It gets even better—almost all social media platforms have a live video option now, including Facebook, YouTube, Snapahat, Instagram, and Twitter, so why not use it?
Live videos allow for you to create a bond with your clients and customers on a deeper level than a simple pre-recorded video. A live video lets you get to know your audience, with most platforms having an option to comment on the live feed, and for your audience to get to know you on a human level. It shows who you are in real-time and also shows your customers that you have time for them.
With a live video you can also demonstrate your product or service to your audience. It's easy to write about what your business does and how your product works, but there is no guarantee that that will resonate with your customers. By physically demonstrating what you and your business do, that allows for the visual learners to gain knowledge about you and your product.
Don't Pass on These Trends as They Continue to Dominate 2019
Social Media Marketing is SO important in the world of business and these trends will definitely help you grow your brand awareness this year. As the digital age becomes more and more dominant every year, you must remember to seek to adapt and try new tactics in order to offer your business the most efficient social media marketing strategy in real-time.
Why not start with these 5 trends?
Written by Alexis Cunningham